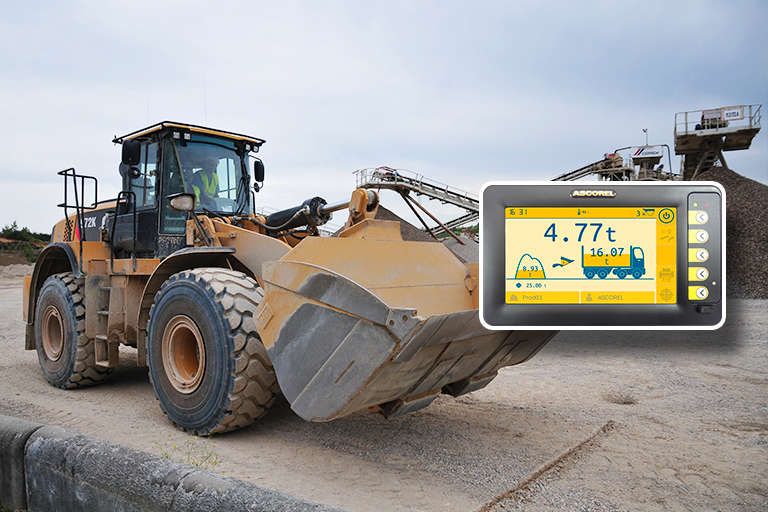 MC 403 Access & advance
The MC 403 range has been designed to provide real support for loading activities.
Whether it is the Access, Advance or CTA version, its effectiveness, excellent accuracy and ease of use are the direct consequence of Ascorel's many years of experience in designing on-board weighing systems.
The MC 403 is a real asset for production operations thanks to the intuitive navigation that uses an icon menu, the dashboard summarising your loading data and the user-friendly system designed for quick deployment. The administrative management of your loading data has not been neglected: in addition to the option to load them via a USB key, the connected version synchronises all your information in near real-time
Ascorel also provides continues to support you as your needs change, given that the different versions of our MC 403 range can be upgraded without having to replace your system.