MC 603 ANTI-COLLISION ZONING & LOAD INDICATOR
The system can be fitted or retrofitted with all brands and types of cranes
it prevents cranes from passing over prohibited zones and stops them from colliding with each other when several cranes are used on the same site.
The crane operator can view his crane and its environment, prohibited zones and other crane, in real-time on the GRAPHIC DISPLAY installed in the cabin.
Whilst warning the operator in case of danger, the MC 603 slows down movement progressively (if the crane's mechanism allows for this) until the crane reaches a complete stop to prevent collisions with other cranes or passing over a prohibited zone.
Solution for complex sites
Up to 16 cranes working together on a single secure radio communication network.
Can be used on any types of cranes (tower and luffing jib cranes…)
Quick installation and calibration.
Takes wind data into account.
Ability to use 2 screens for even more accessible information.
Forbidden areas management and Load indicator.
Defaults recordings.
Deceleration and acceleration ramps.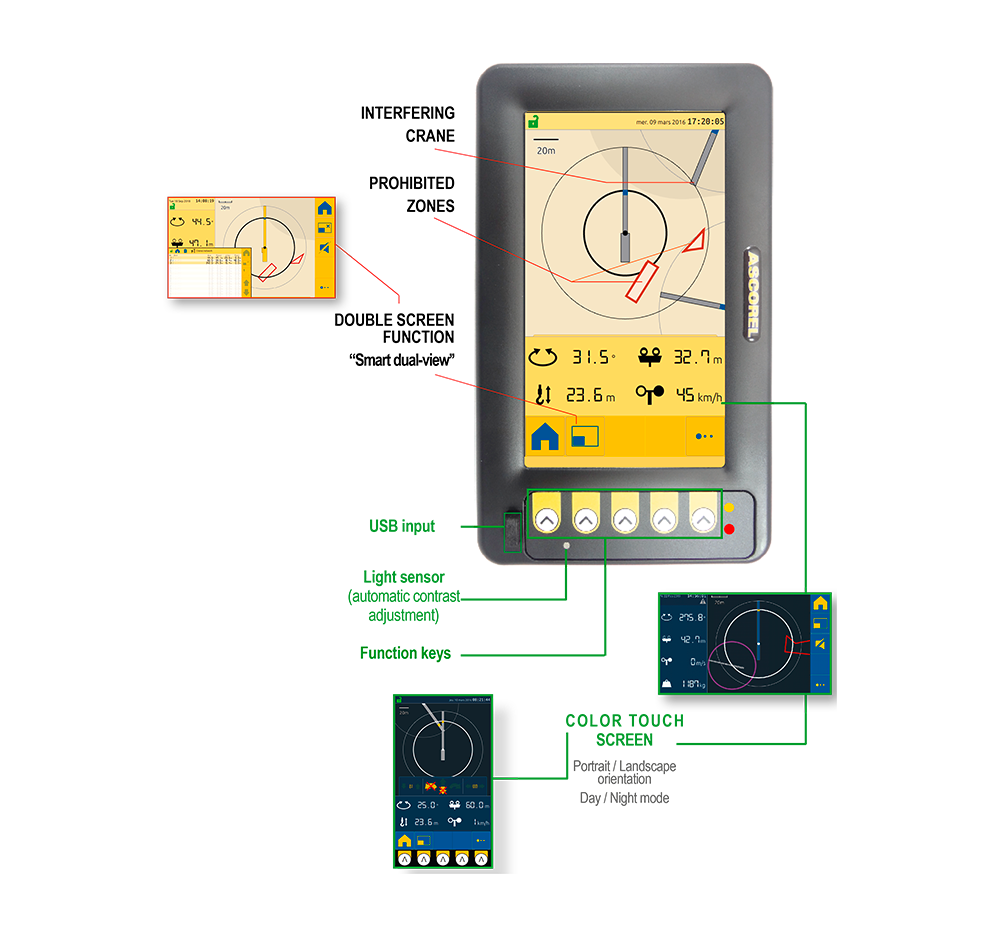 CERTIFICATIONS
The MC603 range meets the requirements of standards EN 17076, EN14439 and EN 13849, safety level PL-c.