MC 403 Legal for trade
All-in-one
No further need for a weighbridge.
Thanks to the MC 403 legal for trade, the loading ticket is legally valid for use in invoicing.
You eliminate the risk of correcting a lorry load and the time-consuming and potentially hazardous return trips to a weighbridge.
You optimize fuel consumption for both you and your clients.
Thanks to the MC 403 legal for trade you get productivity and profitability, while also saving on costs, all in an easy-to-use system.
---
Discover our new version for an even more powerful system :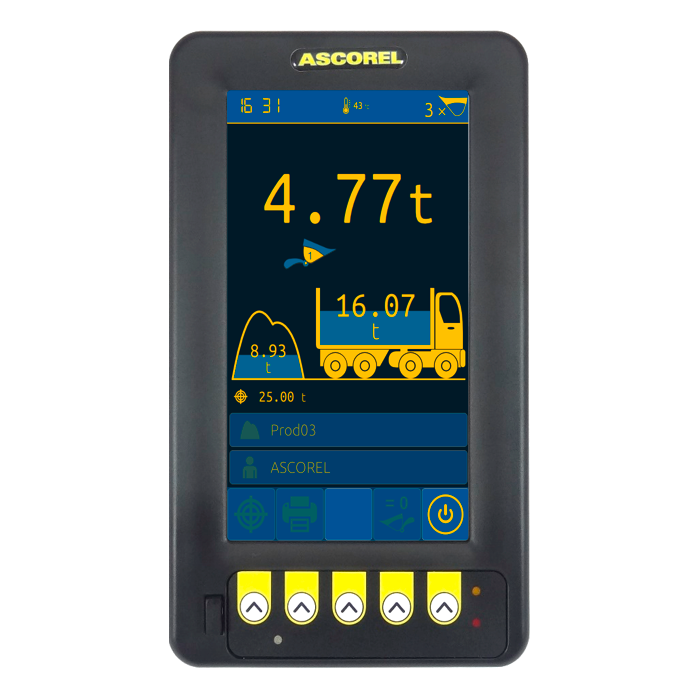 Simultaneous loadings and cumulations
Discover a new way of weighing, with a one-click switch from one load to another
Customise the weighing system
Adapt the weighing system to your way of work and save time.
Follow the cumulations and the location of the different products unloaded for a better waste traceability.
Enjoy an unlimited number of simultaneous loads to ease your destocking managemen.
Reduce your operating costs and optimize your loads thanks to an eco-responsible use.