MC 803
AUTOMATION & SAFETY SYSTEMS
MOBILE AUTOMATION
The new compact box for our latest range is equipped with an ultra-bright (readable in direct sunlight) colour touch-screen that can be used in portrait or landscape mode and which optimises the system's integration into the cab and makes information easier to read
ASCOREL proposes a fully customizable OEM system for all complex vehicles such as fire-fighting equipment, aerial work platforms, mobile cranes, harbor cranes, railway cranes and special truck-mounted machines.
The MC 803 is specifically designed in partnership with OEMs, to ensure optimal integration of electronics, sensors, beams, Software Development (embedded, applications) and specific functions required by the customer.
THE ADVANTAGES OF THE MC 803 SYSTEM:
Easier OEM integration on machines:  a modular system adaptable to your requirements
ASCOREL handles software, electronic modules and even – if necessary – sensors, control-boxes and electric beams.
Total management of your machines centralized in a single system with a single partner:
High safety levels, sophisticated movement management, easier maintenance, ergonomics and ease of use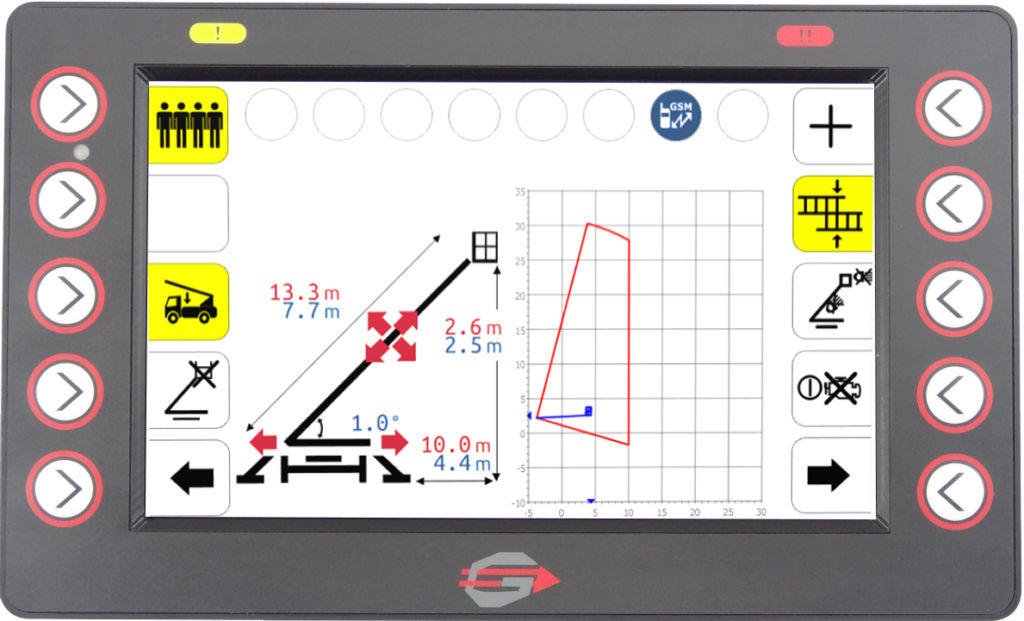 CERTIFICATIONS
HIGH LEVEL SECURITY EN 13849 – PLd.